SD Card Files for North America
Quick Reference and Download
These are all the files you should have on your SD card for North America. These files are all included in the 'SD Card Files' folder on your Enigma/Odyssey Support CD you received with your Enigma/Odyssey. If you don't have them for some reason, we have included them here for quick reference.

Please Right Click on each one of the files below and Save Target As... and save to a folder on your desktop. Then, copy all these files to your SD card root folder.
For Enigma: For North America all files simply reside on the SD Card.
For Odyssey/Voyager: Install all files as follows:
Press MENU > MENU > INSTALL TASKS and install
NaviData
Vector Maps
Terrain Files
(takes about 45 mins)
Note: The file icons in the image below all link to the actual files if you Save Target As... This is a picture of how your SD card should look, as well as a Quick Download of the files you need...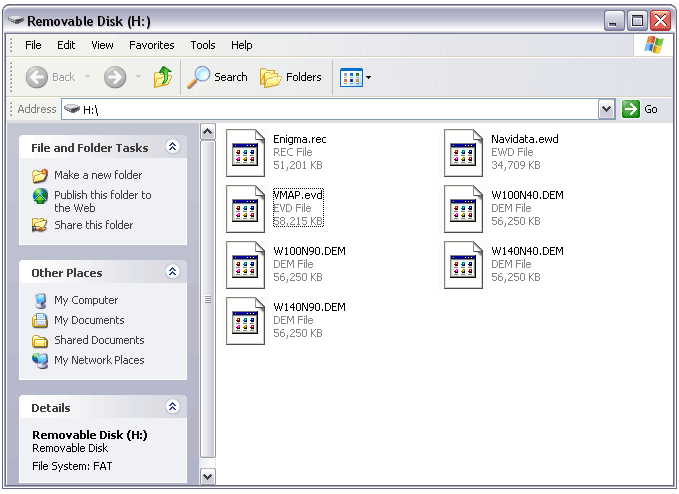 Enigma Sound File (Synthetic Female Voice):

Sounds.esd
Download this file and copy to SD. Then, install on Enigma by using the Install Enigma Sound file by clicking
MENU > MENU > SYSTEM SETUP > [page down] > SYSTEM INITIALIZATION > LOAD SOUND FILE FROM SD/MMC CARD